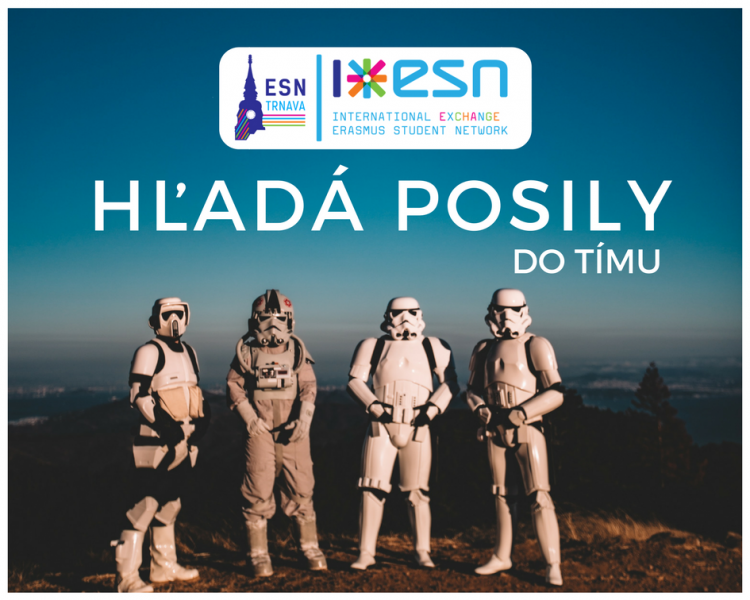 ... a nezáleží či si fanúšik Star Wars alebo nie. 'Somebody has to save our skins' and my vieme, že si to práve TY! Ak ťa baví:
tvorba webu či úprava fotografií
time management, motivácia členov alebo komunikácia

organizácia, manažovanie, promo eventov

dobrovoľníctvo

alebo si awesome v niečom úplne inom
Klikni na
LINK
vyplň dotazník a využi svoj potenciál!
May the ESN Force be with you
!